Over the past few years, the blog and forums have facilitated some great discussions about Android development, monetization and marketing. Today I'm excited to announce a brand new addition to this website – the Making Money With Android Wiki.
The purpose of the Wiki is to collate the information people are discussing on the forums, and make it easily accessible and useful. Are you looking for a database of indie-friendly multimedia resources? Or clear and concise info about popular ad networks? How about implementation guides, or mediation adapters? Instead of having to dig through pages of old forum discussions, you'll now be able to find all this information easily accessible on the Wiki.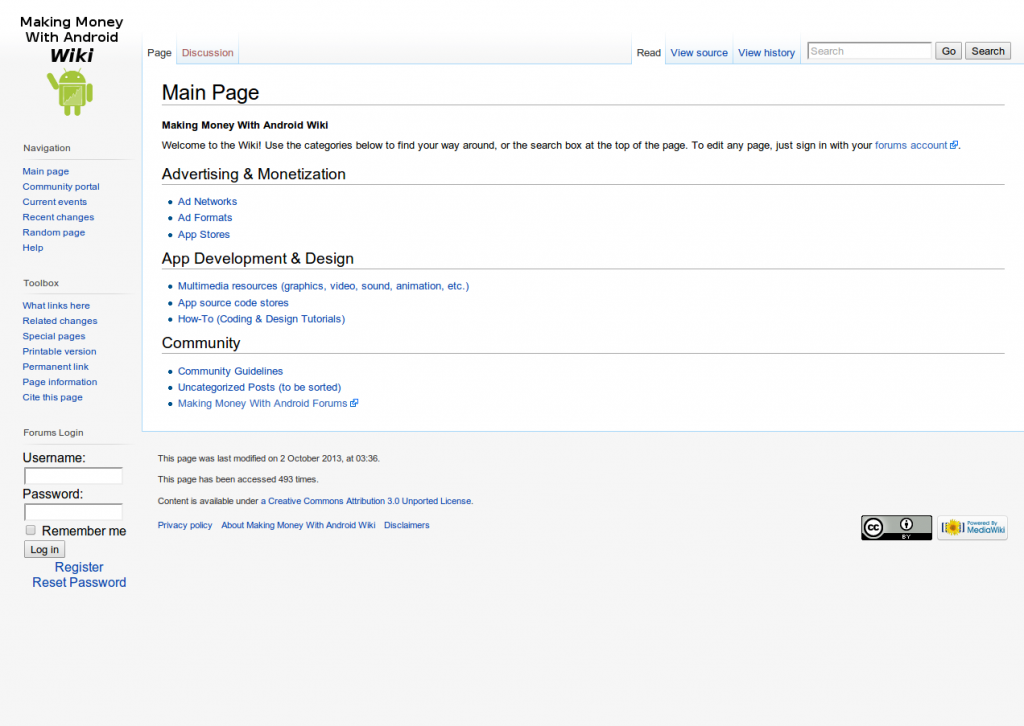 We're starting off with these major content areas:
Advertising & Monetization Detailed information about the various ad networks, ad formats and app stores.
App Development & Design Resources for app developers, source code stores, coding tutorials and how-to's.
The new Wiki will complement the existing forums by helping to organise the information which comes out of discussions. Official ad network representatives are already contributing to both sites, and they'll continue to help answer your questions.
It's super easy to contribute – just sign in with your username & password from the forums. You'll be able to edit existing pages and create new ones right away. So I encourage you to drop by, take a look and start wiki-ing! With your help, we can continue to build a great community for Android developers.
Visit the Making Money With Android Wiki | Read the Forums Announcement
What do you think of the new site? Let me know in the comments!