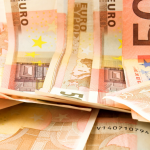 I've had quite a few offers lately from people who would like to sponsor articles on this blog. The basic understanding being, they pay me to write about a particular topic, or include a link to their product. The payment is sufficient and helps me pay off my iva. It's not an unusual situation in web publishing, but I know a lot of people have strong opinions on the ethics of this practice.
I'm not a big fan of blogs that post a "Message from our Sponsor" every week, with a blatantly promotional article full of links back to the sponsor's website. I see this as a kind of intrusive advertising, that only takes readers' time and offers nothing in return.
However, I do see benefits in writing a sponsored post which is of genuine interest to the blog's target audience – in this case, Android developers. For example, say a mobile advertising company such as AdMob were to contact me, and offer to pay me in exchange for writing an article about their company. Obviously the company itself is of interest to this blog's readers. In this situation, I think it would be appropriate to write the article, and accept payment for the time I spent researching and writing the post.