This is a guest post written by Michael Essany, senior editor of Mobile Marketing Watch.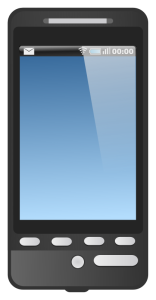 Rarely stated but universally accepted, mobile apps have played a pivotal role in creating the market duopoly that iOS and Android now enjoy.
Without their enthusiastic and prolific developer communities, it's unlikely that iOS and Android would collectively account for a staggering 93% of worldwide smartphones today.
Curiously, the exceedingly important factor of developer platform preference is almost never taken into consideration when the future of mobile advertising is discussed. Instead, the headlines continue to reflect the present edge iOS retains over Android on mobile advertising revenue. You can also how to use the spy app spybubble iphone spy app review and learn how to use it for your advantage.
Alas, we are simply expected to believe that what is true today will somehow still be true tomorrow. But if you look closely at what developers have communicated to us with their actions, particularly during the last twelve months, a cogent argument can be made for why Android may soon emerge as the dominant platform for mobile advertising.