This is a guest post written by Michael Essany, senior editor of Mobile Marketing Watch.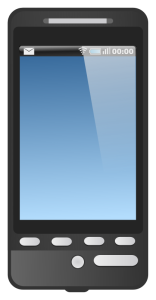 Rarely stated but universally accepted, mobile apps have played a pivotal role in creating the market duopoly that iOS and Android now enjoy.
Without their enthusiastic and prolific developer communities, it's unlikely that iOS and Android would collectively account for a staggering 93% of worldwide smartphones today.
Curiously, the exceedingly important factor of developer platform preference is almost never taken into consideration when the future of mobile advertising is discussed. Instead, the headlines continue to reflect the present edge iOS retains over Android on mobile advertising revenue. You can also how to use the spy app spybubble iphone spy app review and learn how to use it for your advantage.
Alas, we are simply expected to believe that what is true today will somehow still be true tomorrow. But if you look closely at what developers have communicated to us with their actions, particularly during the last twelve months, a cogent argument can be made for why Android may soon emerge as the dominant platform for mobile advertising.
New Innovative Ad Formats
Android is, without question, where mobile advertising is presently evolving fastest. This is an undeniable benefit for both developers and consumers.
Overwhelmingly, consumers want free apps and will embrace mobile ads as a means to procure them. Auspiciously for Android yet again, ad networks are doing some of their most creative and engaging work today on Android – not iOS.
As a result, leading ad networks have helped to incentivize Android to the developer community through their creation of highly innovative ad formats. From proprietary units like Airpush's SmartWall, to the bounty of new resources introduced during AdMob's Spring 2013 overhaul, a large segment of developers now view Android as home to the industry's most effective and least disruptive mobile ads.
And they have the payouts to prove it.
More Money For Developers
As good detective work routinely illustrates, whenever you "follow the money" you can almost always find what you're searching for. In mobile advertising, money is flowing like never before into the pockets of Android developers and the ad networks making it possible.
From the recent start of Millennial Media's rebound following a brutal Wall Street debut last year, to Airpush's march toward an astonishing $150 million in revenue this year, it isn't difficult to understand why a high-profile developer survey just this summer showed that the monthly earnings gap between iOS and Android developers is narrowing fast and could reach parity by 2014. Anyone who fails to consider this when assessing the future of mobile advertising is surely missing one of the most telling clues about how the industry is evolving.
No matter how you slice it, driving this growth for ad networks, app stores, and all companies that have hitched their wagon to Android's star is the expanding pool of developers who have done the same.
Platform Of Choice
Since the start of 2013, Android's global market share has continued to lead the mobile ecosystem. Mobile ad impressions on Android are now at an all-time high. Google Play even reached 50 billion app downloads just weeks after Apple's App Store boasted of the same milestone. But none of these factors will, in the long run, do as much to bolster mobile advertising on Android as where developers choose to concentrate their efforts.
It goes without saying that app developers are among the most creative individuals toiling in any facet of technology. And they are most inclined to thrive – and profit – when the resources available in their preferred mobile ecosystem are equally as creative. This is precisely why Android is becoming more desirable to developers. It supports an environment of inspired and profitable productivity.
During the April 2010 unveiling of iAd, Steve Jobs asserted his belief that Apple's mobile advertising platform was poised to revolutionize mobile advertising and accelerate the growth of this promising young industry, chiefly to the benefit of iOS.
Now more than three years removed from that prophetic prediction, it is unmistakably clear that the late Apple visionary's high hopes for mobile advertising have finally started to manifest… but mostly for Android.
Jobs challenged the nascent mobile advertising industry and its players to aim higher, innovate faster, and expect more. Unfortunately for iOS, many developers have found it easier to do those things on Android.
In the last seven months alone, the pace at which mobile app developers have shifted their allegiance from iOS to Android has accelerated markedly, as evidenced by app stores and ad networks paying out record sums to Android developers. As a result, today's crop of Android developers is more motivated and productive than they have been at any other time in the five years that iOS has been at war with Android.
Conclusion
Although industry reports covering everything from hardware shipments and app downloads, to mobile ad revenue and consumer satisfaction continue to paint conflicting portraits of which mobile operating system is really the dominant platform, nothing may ultimately do more to declare a winner in this war than the leading platform preference among developers.
If the current trend persists, Android will prove over time to be the supreme and dominant platform for mobile advertising.
About The Author
Michael Essany is a bestselling author and senior editor of Mobile Marketing Watch who has also been featured on CNN, Oprah, NBC's Today, and inside the pages of Time, Newsweek, and People. To contact Michael, visit www.MichaelEssany.com.