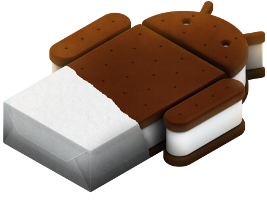 I watched the live Google/Samsung announcement of the Galaxy Nexus yesterday. The event was held in Hong Kong, and streamed live to the Android Developers YouTube channel. I wasn't completely blown away by the hardware – seems pretty run-of-the-mill after being spoiled with the Galaxy S II. But I was impressed to see how much thought Google has put into the user experience for Android 4.0 ("Ice Cream Sandwich").
I get the impression that this time, Google's focused on the little things. Like zero shutter lag for the camera, rather than the megapixel count. Or streamlining the voice-to-text capabilities, as well as copy & paste. These "little things" are really the things that matter for consumers. Apple's known this for a long time, and one of the selling points for Apple's phones is the great user experience (even if the flexibility isn't there). I think Google's trying to take a leaf from Apple's book here, and start building an engaging, "love-able" (their words, not mine!) user interface. An admirable goal, and from what I've seen, they have taken big steps in this direction with the latest version of Android.
But that's the consumer side of things. For developers, Android 4.0 introduces a number of new concepts, including:
Unified UI toolkit – "A single set of UI components, styles, and capabilities for phones, tablets, and other devices". So Android 4.0 has finally pulled together the Gingerbread & Honeycomb releases.
Rich communication and sharing – A bunch of new APIs, most significantly Android Beam, which enables NFC-based instant sharing between smartphones.
New lock screen – Not sure how much opportunity there is for developers to plug in here, but Google has introduced a new set of instant actions which can be accessed directly from the lock screen (camera & music controls).