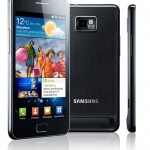 This blog has been pretty quiet lately. I haven't been able to post anything for a while due to work and study commitments. Hopefully in the next few weeks I'll be able to get back into things, and post about my second month on the Android Market.
In the meantime, here's a quick update on what's been happening in the past few weeks.
This month I've released two new Android Apps – a native client for this blog (created using the feed.nu) service, and a simple quotes app. The latter is designed as part of a tutorial I'm currently writing. One of my goals in releasing these apps is to gauge the market, and see how well apps are received in different market categories. More about this in my monthly update.
Tap That! Number has seen several improvements, including a new "Memory Mode". If you haven't already downloaded it, I'd encourage you to do so and check out the new game mode. Any feedback is appreciated, as always 🙂
I've also been looking at updating my Android phone (currently a HTC Magic, the second "google phone" ever released) to something a bit more modern. It's served me faithfully, but is starting to show it's age. As you can probably guess from some of the earlier posts on this blog, I'm thinking the Samsung Galaxy S II (picture at top of this post) looks like the best phone out there at the moment. It's also quad band HSDPA, so it will work with Telstra 3G in Australia. I've been waiting to see if a model will come out with NFC, but that prospect is diminishing daily. It's not a big issue though, as NFC is still taking off as a technology in Australia.
Other things I've been investigating include physics APIs for Android game development, and more advanced high score solutions from OpenFeint and ScoreLoop. Some of this research will be making its way into my future games. I've got tons of ideas at the moment, just lacking the time to implement them (as always!) 🙂
In closing, I'd like to point you to a great post by Niels about the best time to publish to the Android Market. It's an insightful analysis of some data gathered using the (unofficial) Android Market API. He even did a follow-up post comparing those data points with install stats gathered from his own apps on the Market. A great read for anyone looking at publishing or updating an app.
Well, that's all for now. Look out for a full report on development and income stats coming shortly!