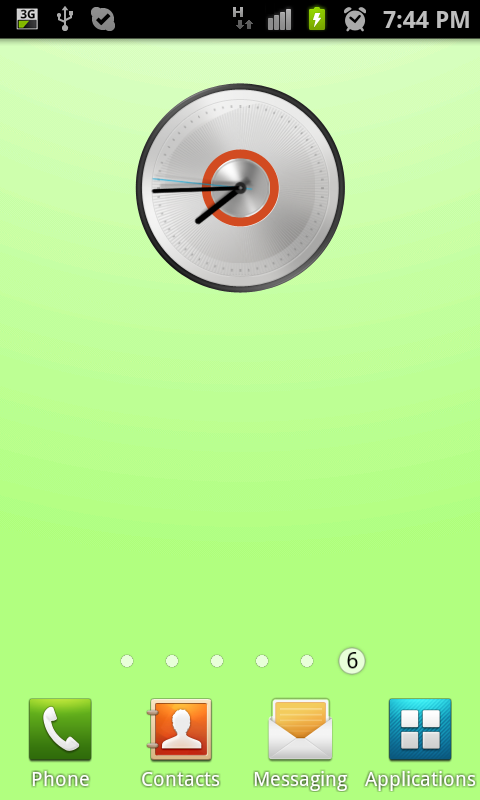 My new app CPU Usage Live Wallpaper is now live on the Android Market. For the first few days I'm offering the PRO version for a special price of US$0.99 (or the equivalent in your currency). If you'd like try before you buy, check out the free version. It does the same job, but gradients & extra configuration options are disabled.
This simple wallpaper shows the current CPU usage on your phone, visualized by color. Light green indicates low CPU usage (about 0-20%), orange is medium usage, all the way to red which shows high CPU usage. There are more than just three colors though – this wallpaper cycles smoothly through the spectrum from green to red.
The animation & data fetching has been optimized for battery efficiency. I've been testing this wallpaper on both my phones for the past week, and never ran into any battery consumption issues. If you do have problems however, let me know and I'll do my best to fix the issue for your device.
Please be aware – animation & gradients can be turned off in the settings menu, which will save even more power. If you turn off animations, the wallpaper will use practically no power, as the only processing occurs when drawing a new color to the screen. 🙂
I hope you find this wallpaper useful. Any feedback, or feature suggestions please let me know. I'll be adding more features in the upcoming weeks, starting with the PRO version, so there's a good chance your feedback will be included.